News
Our new book
Have a look at the new book: 'Das Praxishandbuch für Agiles Requirements Engineering' (in German)
---
Seminars
In our seminars we enable you with all the skills and practices needed as product owners or agile requirements engineers.
Peter Hruschka & Markus Meuten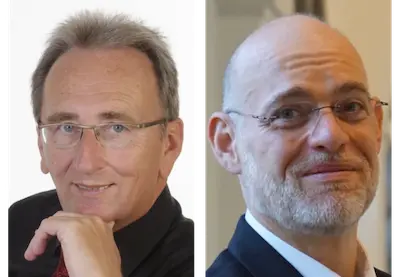 In public seminars we will convince you of the advantages of agile requirements engineering as an "agile duo".
Coaching
Training on the Job: we assist your product owners, requirements specialists and portfolio managers to create, manage, order and refine your product backlog.